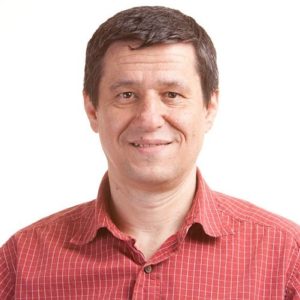 Dorian Bodnariuc is the founder of Coffee-Brewing-Methods.com. He started his coffee career as a barista, then moved in the IT, but he kept the contact with the coffee industry.
Dorian started his coffee career as a barista, in the 1990s. He worked as a barista at a local coffee shop in his hometown Bucharest Romania. His love of coffee and his keen interest in the technical aspects of brewing coffee lead him to explore various brewing methods. He promoted these methods in the coffee shop, and he had the opportunity to test how these methods were received by coffee lovers.
After 7 years as a barista, Dorian changed careers and got involved in the IT world. He later emigrated in Canada where he works as an IT Engineer for an International security company.
In 2014 Dorian Bodnariuc founded the website Coffee-Brewing-Methods.com as an outlet to share his knowledge about coffee brewing. You can find his articles on Coffee Brewing Methods here.